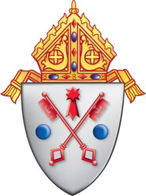 Bishop Bambera updated his directives dated March 16 & 17, 2020.
Some highlights are that :
All Diocesan Offices including the Chancery are closed to the public and employees while the offices are being professionally cleaned. All employees have transitioned to working from home.
All Catholic School closings have been extended to Tuesday April 14th, 2020. All school buildings are closed to all personnel. Administrators and teachers are working from home. The Diocese of Scranton Catholic School System has moved to "distance learning." All teachers are preparing and delivering instruction to our students through the use of our email system.
As it pertains to parishes and our parish:
PARISH OFFICES
Parish offices should remain in operation but are NOT to be open to the public.
Only essential staff (those involved in payroll, finance or maintenance) should be maintained, but on a very limited basis, working remotely whenever possible.
Access to the parish and clergy should be done via email and telephone. It is vital that clergy check emails and voicemails regularly in order to remain in contact with their parishioners.
Other parish employees, including but not limited to Directors of Religious Education or Youth Ministers, should be encouraged to work remotely if so needed.
If your parish has a phone number on an answering service, please monitor it on a regular basis and respond to all calls in a timely manner.
Pastors/parishes should consider having their office phone numbers forwarded directly to a parish secretary, assistant pastor or pastor in order to help streamline communication efforts. (Parish Secretary Note: in conjunction with Bishop Bambera's directive above, all calls to the parish phone number are being forwarded to my phone and is monitored regularly.)
PARISH MASSES AND PUBLIC GATHERINGS SUSPENDED
Effective on Monday, March 16, 2020, and until further notice, Bishop Joseph C. Bambera announced the suspension of Masses open to the public and all public gatherings in all diocesan parishes, worship sites, college campuses, chapels and health care facilities in the eleven counties of the Diocese of Scranton.
Despite the suspension of all public Masses, churches will, however, remain open daily for individual private prayer. The timeframe for each parish is to be determined by its pastor or parish life coordinator. The dispensation from the obligation to attend Mass during this time remains in effect.
If an individual is sick, or shows symptoms of the coronavirus or flu-like symptoms, they are being urged to stay home and not visit a church during the opportunity for private prayer in an effort to protect their own well-being and that of others.
Scheduled sacramental celebrations, such as weddings, baptisms and funerals, will be permitted but attendance will be limited to immediate family members and follow any guidelines established by the Centers for Disease Control and Prevention. The sacraments of the Anointing of the Sick and Reconciliation will be available, when requested individually, by the faithful in cases of serious need.
Priests are still directed to celebrate Masses non-publicly on a daily basis for the good of the People of God, the Church and the intentions of the day.
All parish events, including fundraisers, dinners, etc. should be cancelled. Directives for the celebration of Holy Week and Easter will be forthcoming