YOUNG FAMILIES GROUP EVENT
Friday, October 26, 2018, 01:42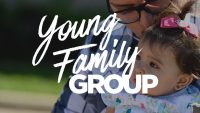 YOUNG FAMILIES GROUP EVENT
The Young Families Group will be hosting a family bowling event at the Starlite Bowling Lanes in Towanda on Sunday, November 11 from 1 – 3pm. Pizza and drinks will be provided. Please bring the kids for an afternoon of fun! The event is being sponsored by the Ministry of Mercy. Please RSVP by November 10 to Robyn Kennedy.