A SEASON OF HOPE –AN EVENING OF REFLECTION ON ADVENT
Friday, October 26, 2018, 01:57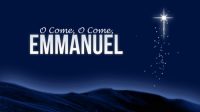 The Scranton Chapter of the National Association of Pastoral Musicians will hold a meeting on Tuesday, November 13, 2018 beginning at 6:00PM at Sacred Heart of Jesus Parish, located at 1101 Willow St., Peckville. The topic for the evening will be "A
Season of Hope: An Evening of Reflection on Advent " led by Fr. Andrew Kurovsky, pastor of Sacred Heart of Jesus Parish, Peckville.
Given the many preparations and rehearsals leading up to Christmas Festival, we may be unable to set aside time to embrace fully the beauty and gift of the Advent season. This evening will provide participants an opportunity to reflect deeply on the spirit of hope that the season of Advent brings.
The meeting begins with dinner at 6:00PM, followed by the presentation at 7:00PM, and concludes with Night Prayer. All are welcome to attend. There is no cost for the event, but a free-will offering will be taken up to help offset the cost of dinner. To register, please visit the ScrantonNPM website at ScrantonNPM.com or contact David Baloga, NPM Scranton Chapter Program Director at 570-207-2213, ext. 1158 or at [email protected] by Friday, November 9